#1 Medicare Online Video Resource Center
Medicare On Video is #1 on YouTube With Keith Armbrecht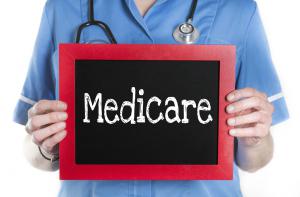 Medicare Open Enrollment 2019
Medicare AEP Open Enrollment period 2019 is now here. This is the time to review your Medicare options.
Excellent organization with the best informational videos we've found. Thanks for unwinding and unpacking the confusion that is Medicare!"
— John
TREASURE ISLAND, FL, UNITED STATES, October 3, 2018 /EINPresswire.com/ — Please Visit our Medicare Video Library. It is one of the best video series for Medicare on the Internet!
Medicare AEP Open Enrollment 2019
Millions of seniors chose a Medicare Advantage Plan when they first entered Medicare. Each year during Medicare AEP Open Enrollment they can make changes to their plan or return to original Medicare. Many that are dissatisfied with their Medicare Advantage plan choose to leave it behind and return to Medicare A & B.
The Centers for Medicare & Medicaid Services will now let the candidates drop the Medicare Advantage and let them go back to the Original Medicare. It is a bit more of a process if they want to add a Medicare supplement plan. Seniors already in Medicare would need to go through medical underwriting and qualify for a Medicare supplement plan. This process can take 2-3 weeks so it is important to start early.
The Medicare AEP Open Enrollment 2019 runs from October 15th to December 7th. During this period, enrolled candidates will be able to make changes to another Medicare Advantage and / or Medicare Drug Plans. Since there are different plans with different payment rates, candidates can choose the plan they can afford. Earlier, it was not possible to change the Medicare plan after the enrollment was done. With the new changes in the Medicare Open Enrollment 2019, the previous drawbacks have been well covered. People will now be able to go back to Part A or Part B of their Original Medicare. Basically, anyone can now downgrade their plan if they want and also upgrade according to the coverage required.
With the tweaks in the Medicare AEP Open Enrollment 2019, it is expected that there will be more response from interested people who want to opt for Medicare Advantage. The fact that individuals can only sign up for Medicare Part D Prescription Drug Plan is one change that will be beneficial for a lot of people. Although most of the plans already include the coverage for prescription drugs, there are some cases where this option is applicable. Those who want to opt for this plan can contact their nearest Medicare Advantage office to find out if they are eligible.
There are many who still think that switching to a different plan is not possible or why they would want to switch to a new plan. Well, the benefits of all the plans are tailor-made for the individuals who will enroll for the respective plan and would see it through for the entire year. The facilities that Medicare Advantage provides to people are enormous. There is no doubt that medical bills are on the rise. Almost every family has a person who is suffering from a terrible disease and a lot of money is being spent every month for treatment and medicines. To avoid such a high monthly expenditure, it would be wise to opt for the new Medicare Open Enrollment 2019. In addition to the medical bills, the treatment costs will be covered by the plan you choose.
One of the biggest advantages of making the plans flexible is that anyone who only wants hospice care will be able to go back to Part A of the Original Medicare. Sometimes, the cost of surgery is massive and the family can only pay for the medical bills. In such cases, the Part A enrollment will be more valuable than other plans.
Every individual who has enrolled in the Medicare Advantage programs will have to be careful about the extra benefits they enjoy. These are subject to change every year and it is not necessary that the same medicine or the same prescribed drugs will be covered the following year. A plan can change its formulary in the year to come and although there is not a surefire chance of a wholesale change, the enrolled candidate should keep an eye on the drugs that are being covered by the plan.
A good thing about this program is that every enrolled individual will get an Annual Notice of Change every fall. It is important to pay attention to the changes listed in the notification. Individuals will be able to see the benefits of their new plan and also compare the plan with last year's. All the changes to the existing plan will be notified so that everyone is well aware of what they would be getting and what the Medicare Advantage will cover.
It is also possible to upgrade from one plan to the other. Those who want better coverage for the entire year can upgrade their plan and enjoy the benefits from the present year. This is another reason why the 2049 enrollment is going to be a game changer.
About the company: Medicare On Video has a complete Resource Center that provides a tremendous amount of Medicare resources. From videos to important guides and forms seniors can find anything they need relating to Medicare.
To start your Medicare journey you can fill out the form below to see your personalized Medicare Supplement Plans prices.
Keith Armbrecht
Medicare on Video
727-954-5317
email us here
Medicare Open Enrollment 2019 – 2019 Medicare Open Enrollment – Annual Election Period

Source: EIN Presswire