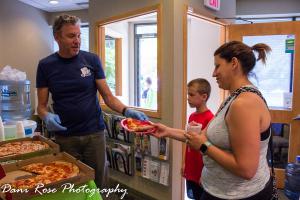 Livonia Dentist Donates Free Mouthguards to Livonia MI Football League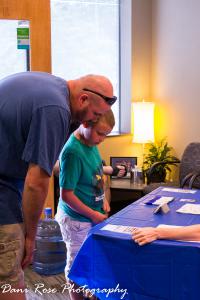 Dentist in Livonia MI donates custom mouth guards
Community event for local football league a success for Laurich Dentistry
Dr. Dennis Laurich a Beloved Dentist in Livonia, MI Celebrates 40 Years Practicing Dentistry by Giving Back to Local Athletes
It's my firm belief that giving back to the community is an essential responsibility of every professional. Putting that belief into practice, while celebrating 40 years in Dentistry is my pleasure."
— Dr. Dennis Laurich
LIVONIA, MI, USA, July 31, 2018 /EINPresswire.com/ — Dr. Dennis Laurich, a dentist, in Livonia, MI has used his skills and knowledge to get people out of pain, improve their oral health, and create beautiful smiles, all while developing relationships with them for over 40 years. Every morning he comes to the office looking forward to the fascinating conversations with his patients while delivering gentle, painless dental care.
Dr. Dennis Laurich earned his undergraduate degree from University of Michigan LSA School followed by Doctorate of Dental Surgery – University of Michigan Dental School. He attended UM undergrad from 1972-1974. Accepted into UM dental school after 2 years of ungrad then attended Dental school 1974-1978. He was 24 years old when he graduated. Dr. Laurich believes that excellence in dentistry can only be achieved through a lifetime of learning. As such, he has committed to seeking out and participating in continuing education through prestigious schools and mentors, including the Pankey Institute, Pete Dawson, Bill Strupp, and the DOCS Sedation Program. Each year he attend many oral healthcare meetings and conventions — locally, regionally, nationally, and internationally.
Through active pursuit of knowledge, and staying at the leading edge of developments in dental technology, treatment methodologies and philosophies, and materials, Dr. Laurich has been able to ensure his patients receive the highest level of care available.
Dr. Laurich's Professional Affiliations include The American Dental Association, Michigan Dental Association, and the Detroit District Dental Society.
Dr. Laurich believes that giving back to the community is an essential responsibility of every professional. Putting that belief into practice, as he celebrates his 40th year practicing dentistry in Livonia Michigan. Laurich Dentistry in Livonia is hosting a community service event for our Local Organization LJAL – Livonia Eagles Football squads.
We invited the Livonia Eagles Football Squad to come to our Livonia Dentist Office where we were providing CUSTOM fit mouth guards for all 4 football of the area's football squads. We had attendance from Flag, Freshman, Junior Varsity and Varsity teams. This event took place on Saturday June 16th from 10am – 2pm. We made the experience a fin community event by providing games for kids. Thank you to Antwoine at Papa Johns on Six Mile and Farmington for donating pizza for all of our attendees and Dan from Kona Ice for providing snow cones for the kids.
Jennifer Thomas
Laurich Dentistry
(248)476-1960 ext.118
email us here

Source: EIN Presswire