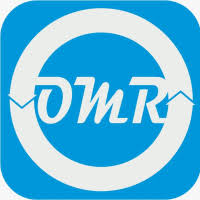 Industry Market Research Report and Consulting
Catheters Market, Size, Share, Market Intelligence, Company Profiles, Market Trends, Strategy, Research Report, Analysis, Forecast 2017-2022
INDORE, INDIA, June 5, 2018 /EINPresswire.com/ — Orion Market Research (OMR) recently published a market research report on Global Catheters Market. According to OMR analysis, the global catheters market is expected to grow at a CAGR of 8.5 % during 2017-2022. The global catheters market has been segmented on the basis of product. The report provides detailed & insightful chapters which includes market overview, key findings, strategic recommendations, market estimations, gap analysis, pipeline analysis, drugs and device regulations, market determinants, key company analysis, market insights, company profiling, market segmentation, and geographical analysis.
Catheters are generally inserted into a body cavity, duct, or blood vessel which enables to diagnose and treat a patient. They are thin, flexible tubes called soft catheters or thicker and more inflexible catheters called hard catheters. A catheter that is inserted into the body, whether it is temporarily or permanently is referred to as an indwelling catheter. The key driver for the global catheters market is estimated to be increasing incidences and prevalence rate of lifestyle-oriented disease and rising geriatric population. Further, rising demand for minimally invasive medical procedures is also one of the major factors that is boosting the growth of the market.
The full report of global catheters market is available at http://www.omrglobal.com/industry-reports/catheters-market/
The global catheters market has been segmented on the basis of products including cardiovascular catheters, electrophysiology catheters, PTCA (percutaneous transluminal coronary angioplasty) balloon catheters, intravascular ultrasound (IVUS) catheters and so on. The cardiovascular catheters market is one of the largest segments in terms of revenue due to increase in heart surgery cases. The growth of the cardiovascular catheters market is attributed to the abnormal or sudden increase in cardiovascular diseases which include diabetes, coronary heart diseases, angina pectoris and other heart-related diseases.
Geographically, the market has been divided into four regions, North America, Europe, Asia Pacific and rest of the world. The North America is expected to be the fastest growing region majorly due to rising demand for minimally invasive medical procedures, technological advancements, rising healthcare investments, government initiatives and rise in the incidence of CVD and CHD. The key manufacturers of catheters include B. Braun Melsungen AG, Abbott Laboratories, Arrow International Inc., Bard Medicals, Becton Dickinson Inc., Boston Scientific, Edwards Lifesciences, Hollister, Intra, Medrad (Bayer Ag), Nipro Medical Corporation, Spiegelberg GmbH, Vascular Solutions, Medtronic, Philips healthcare, Rochester Medical, and Johnson & Johnson.
For Related Reports visit: https://www.omrglobal.com/reports-category/medical-devices/
The report covers:
• Comprehensive research methodology of global catheters market.
• In-depth analysis of macro and micro factors influencing the market guided by key recommendations.
• Analysis of regional regulations and other government policies impacting the catheters market.
• Insights about market determinants which are stimulating the global catheters market.
• Detailed and extensive market segments with regional distribution of forecast revenues.
• Extensive profiles and recent developments of market players.
About Orion Market Research
OMR is a market research company known for its qualitative and quantitative research reports. The company aims to provide business insights for decision making to our global clients. OMR provides syndicated and customized research reports, company profiling, consulting and other research-based services to global clients. At OMR, we believe in overcoming the competition by delivering quality reports on time. The "Orion" in our name signifies rising up in the sky, we are committed to providing valuable insights that will help you rise and shine. We follow our core values to achieve the aim of providing best solution and satisfaction to our clients by maintaining quality reports in stipulated time. OMR provide customer-centric reports which facilitate our subscribers to know their touch points which can be capitalized for their revenue growth and to gain a competitive edge. Our thorough analysis starts right from grass root level wherein we extend lens not only to our clients but also to the customer of our clients, this exclusiveness helps our subscribers in effective decision making and to improve business strategy.
Anurag Tiwari
Orion Market Research Pvt. Ltd.
+919179828694
email us here

Source: EIN Presswire