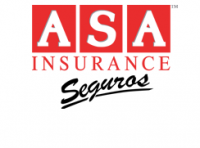 ASA Insurance provides competitive car insurance rates in the Salt Lake City area.
One of the most popular providers of car insurance in Salt Lake City, ASA Insurance, recently revealed some of the hottest Tech innovations of 2017.
SALT LAKE CITY, UTAH, UNITED STATES, July 5, 2017 /EINPresswire.com/ — One of the most popular providers of car insurance in Salt Lake City, ASA Insurance, recently revealed some of the hottest Tech innovations of 2017. These incredibly inventive ideas are propelling us into a future that is possibly not so unlike that of the Jetsons! The best part about these ground breaking developments is that they are mostly affordable, and some can even save you money. Whether you're driving a clunker or a Cadillac, there's an app here for you.
"One of the most useful tech innovations of 2017 is the 360 degree video recording system developed by Cadillac," said a spokesperson for ASA. "They have included it in their 2017 CTC Sedan, and the system contains seven exterior cameras that can create a 360 degree vision video of the car's surroundings. Such technology can be exceptionally valuable in the case of someone tampering with the car, or in the event someone dents your car and drives away."
ASA also revealed that Volvo has developed an advanced autopilot system that will be tested in Sweden this year, allowing drivers to kick back and watch TV or read a book if they want! Yes, the day of the completely autonomous (self-driving) car is nearly here! Other car manufacturers such as BMW and Mercedes have developed semi-autonomous systems, though they still require the driver to have control of the vehicle. Though autopilot is controversial, (the first casualty caused by a self-driving car occurred last year when a man's Tesla self-driving vehicle failed to differentiate between the white of a truck and the pale sky behind it, a problem with the system that has since been remedied) it looks as if auto manufacturers are committed to their development.
A new car technology labeled Traffic Jam Assist and developed by Audi can help to take the sting out of negotiating traffic jams. The system uses a camera, ultrasound, and radar to monitor cars around you in order to enable it to accelerate and brake automatically while maintaining a safe distance from the vehicle in front of you, and gently correct steering to make sure you stay in your lane. The ASA spokesperson we interviewed stated that, "this is probably one of the most useful technologies developed this year, as it can regulate gas usage, and help reduce wear and tear of braking and gear systems. It could prove quite useful during rush hour in Salt Lake City!"
An auto insurance provider in Salt Lake City for over 50 years, ASA strive to furnish their customers with the most up to date developments in the auto industry. "Keeping our clients informed benefits not only them," said ASA Vice President Creed Anderson, "but helps us to keep abreast of technological developments so that we can adjust our policies and rates accordingly, giving our customers the best policy for them at the best possible price."
Creed Anderson
Asa Insurance
801-486-7463
email us here

Source: EIN Presswire